Register and log in to move these advertisements down
Formationmod
Mod for

BFME 2
| | |
| --- | --- |
| Category: | Beta Mods |
| Created: | Tuesday January 22, 2013 - 7:57 |
| Updated: | Tuesday May 27, 2014 - 16:56 |
| Views: | 8333 |
| Summary: | In this modification hord size and formation has been changed |

Staff says

-

Members say

-

Average

-

0 votes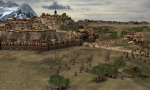 in this mod hordes have been changed. Evil factions and men of the west have gotten increased horde size. Also troops stand in a different formation. (this is in most cases the case but not in all) Also the cavalry from the elves have gotten a little higher crush damage. When interested please find the link below. For pictures please refer to http://www.moddb.com/mods/formations-advanced
BFMEmodsquad
Links / Downloads
Comments
Display order: Newest first
kazenokoeki - Tuesday May 27, 2014 - 16:58
sorry abut that, i was trying somthing, go to http://www.the3rdage.net/edit_item-747 and just save, but it seams that any one can edit any other page here, i did'nt spect it to work.


"One site to rule them all, one site to find them,
one site to host them all, and on the network bind them."
© All Rights Reserved Eric Edwards ©2013.
Website programming by Bart van Heukelom, design by Clément Roy.
BFME, Battle For Middle Earth, and all assumed
entities associated with them are © EA Games.