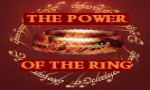 This is using the -mod command
It is for BFME2 ver. 1.06
---------------------------------------------------
It comes with the Large Scale LOTR Map
---------------------------------------------------
Special Credits : Mounted Aragorn and Boromir Models: xxx MrX.xxx
It contains New powers .New units , New Buildings
Some New Powers - Gandalf Shield Bubble
WitchKing - Summon 3 Fellbeasts
Saruman - Transform into an Orb of Fire
Elrond- Transfrom into an Orb Of Light
Balrog and Gollum playable - with New Powers
New Ring Powers for Ring Heroes
Gothmog playable and has mounted power
Gothmog Has Call of the Herd
Aragorn / Boromir mounted on a horse or on foot
Hobbits playable with enhanced powers
Treebeard powers enhanced .. Hobbits ride Treebeard
New Rohan Fortress , Theoden can Draft Peasants
New Numenorean Knights and Archers !
Special Faction units enhanced
Battle Wagon can Garrison Heroes
Nazguls on Foot , Horse , Fellbeast , RingWraith Forms !
New Plague of Death power for Mouth Of Sauron
Real Growing Forests when playing with Elves
Added Avalanche and Frozen Land Spells For Isengard
Haradrim Mini-Faction upgraded
Erupting Volcano for Mount Doom : LOTR Map
New powerful Statues
!!! All Factions Enhanced !!!
***More Stuff than in Rise Of the Phoenix***
ADDED : BFME1 Style gameplay for TWO maps , more maps to follow !
========================================
I will always Reset the HITS COUNT whenever an update is made :
Minor Updates will follow as Ideas are Coded
If Download is FAULTY , Please RE-DOWNLOAD !
Major TESTING is Finished !
FILE SIZE : 14.2MB
=======================================
Latest ver Update : 15 OCT 2017