| | |
| --- | --- |
| Category: | Finished Mods |
| Created: | Sunday December 18, 2011 - 14:58 |
| Updated: | Wednesday August 31, 2016 - 15:06 |
| Views: | 14925 |
| Summary: | Contains BFME1 Campaigns : Based on Power Of The Ring |

Staff says

4.0

Members say

-

Average

4.0/5.0

1 vote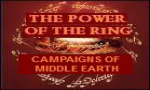 This mod is the third installment of the Mods I have made
It contains some of the iconic BFME1 campaigns
It also splits Harad and Mordor ( Harad is mixed with Wild Faction)
It is based on Power Of the Ring / Rise of the Pheonix / Rise Of harad
The campaigns are being tested and more may be added in the future
GOOD : amon hen , fangorn , helms deep , isengard , minas tirith
EVIL : edoras , southern ithilien , shelobs lair , osgiliath , minas tirith
MOD LORE :
" The Harad desert is home to a special Herb .This Herb can be cultivated to
form a Special Potion .The potion is known to have the properties of sedating large animals .
The method of manufacture is known by the Haradrim .
Sauron , knowing that his orcs would not have the skill to make the Potion ,
formed an alliance with the Haradrim .The Men of the West cannot benefit from this Potion
as the Herb can only grow in the Arid Desert Soil close to the Volcanic Ash of Mordor .
Neither can it be stored for more than a day ,therefore the Haradrim have the upper
hand in its manufacture .Its effects however ,lasts a few weeks .
The Haradrim , in exchange for security , gave the potions to Mordor and the nearby Goblins .
This allows the Haradrim to train and ride Mumakils ,Golins the Large Spiders and Trolls ,
and even the Ringwraits use it to pacify their Nazguls ,(the potion is infused with the WitchKing's sorcery) "
---------------------------------------------------------------
The Mod is in the BALANCE and TESTING phase .
Updates will be periodically .
Post Bug issues and Balance Feedback for a Better Mod
Last Update : 1ST Sept 2016
File Name CAMPAIGN.Zip on MediaFire
https://www.mediafire.com/?969rk775ov9j6s6