Register and log in to move these advertisements down
Bodies Stay Sub-mod Compilation
| | |
| --- | --- |
| Category: | Finished Mods |
| Created: | Tuesday November 22, 2011 - 3:09 |
| Updated: | Thursday January 5, 2012 - 6:44 |
| Views: | 16737 |
| Summary: | These are several submods, which make bodies stay. |

Staff says

2.0

Members say

2.0

Average

2.0/5.0

2 votes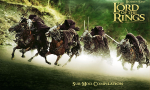 Forgot to mention this, though I should have not forgotten, cause lag based on your PC. Even great PCs get lag here. But not all the time. I usually get 20-25 FPS instead of the regular 30-35 FPS.
More of a realism mod really.
Note this: THERE ARE NO GAMEPLAY CHANGES AND THAT THEY ARE JUST SUB-MODS.
Okay this is a sub-mod compilation ALL made by me. Just made five so far, hoping to be able to make it for many other mods out there.
List:
Edain DONE
RJ-RotWK DONE Pending permission
RC mod DONE
SEE DONE Pending permission
Any requests????
Please PM me anything you want me to add up to this compilation.
Links / Downloads
Comments
Display order: Newest first
Forzain - Tuesday July 22, 2014 - 19:50
Make one for TEA:CE
Sauron-the-Deciever - Friday December 16, 2011 - 5:42
Currently thinking on making one for Lone Wolf: Return of Shadow, TDH, and BfME 1½ Mod

--------

Currently thinking on making one for Lone Wolf: Return of Shadow, TDH, and BfME 1½ Mod

--------

Currently thinking on making one for Lone Wolf: Return of Shadow, TDH, and BfME 1½ Mod

--------

Okay for SEE it's gonna take long since it was my first time checking out the ini
COMPLICATING TOO COMPLEX
but I can manage, just gonna take 3x longer
OKAY IDK how to start a poll so I'm just gonna ask, should I wait for SEE-DE/SEE 4.7? or Just do it on 4.5 then on DC?

--------

Very important! Should I do the SEE, or not?

--------

By that, should I wait for SEE-DC/SEE 4.7? or both???

--------

SEE evil factions done, went overtime and worked on it ALL the way till 1:39AM from 12:57 PM

--------

SEE bodies is done

--------

Busy, as a matter of fact, with TATW 3.0
Next mods to get this bodies stay might be Kings of the West