Register and log in to move these advertisements down
Realms of the Elf-Lords
Mod for

ROTWK
| | |
| --- | --- |
| Category: | Finished Mods |
| Created: | Monday April 2, 2007 - 7:52 |
| Updated: | Sunday January 1, 2012 - 22:20 |
| Views: | 19955 |
| Summary: | Realms of the Elf-Lords is a mod for The Rise of the Witch-King, by Lord Firkraag. |

Staff says

3.4

Members say

3.9

Average

3.8/5.0

16 votes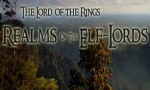 The Realms of the Elf-Lords mod changes Rise of the Witch-King with the goal of making it more fun - more balanced, and truer to the Lord of the Rings books and movies.
It is a collection of code changes, unit stat changes, but also visual effect and skin changes, that alter the overall feel of the game.
Major changes include:
- Reskins for many dwarven units
- Tougher Ents, Mumakil
- Stance changes
- Hero handling changes (slower to build and revive, cost less CP)
- A new unit, Peasants, for Men
- Powers returning from Battle for Middle-Earth 1 (Gandalf the White, Draft, Call the Horde)
- A complete hero vs hero counter system
- And much, much more!
The mod has its own website here
http://elflordsmod.wordpress.com/
where you can find the complete changelog, the link to download, and news as the mod gets updated.
As of version 5, Realms of the Elf-Lords is compatible with Rise of the Witch-King patch 2.01.
Good luck, have fun
~Firkraag
Links / Downloads
Comments
Display order: Newest first | Page: 1, 2
jojobe - Saturday January 15, 2011 - 22:52
I read your change log and everything. What did you actually change? it felt like the regular game. I did notice anyting at all different even though their mayhave been changes. The install instrutions were easy for this this mod.
Firkraag - Sunday March 16, 2008 - 3:05
New version (5.2) is finished, reskins many evil faction units to change the heavy armor from gold to black.
elendilofgondor - Wednesday November 28, 2007 - 10:46
i don`t really like this mod because i think that longer buildtimes for elves isn`t good and you should add some units or make elves more powerful
Firkraag - Tuesday October 23, 2007 - 15:54
Version 5 has been released!
Realms of the Elf-Lords is now compatible with ROTWK patch 2.01.

Visit the modification's site for more, and to download the newest version.

--------

New version's released (5.1)!

Details and download links:
http://elflordsmod.wordpress.com

GL & hf!
Firkraag - Tuesday August 21, 2007 - 14:21
A new version is in the works.
Harad King - Wednesday July 18, 2007 - 12:14
Is this the last version of the mod or is there going be another release?
Bart (Administrator) - Sunday July 15, 2007 - 12:58
"Installation instructions are included with the download."
pf7612 - Sunday July 15, 2007 - 12:53
Wait... you just put the main mod file into the ROTWK folder right? Or do I have to delete/remove something first?
Firkraag - Sunday April 8, 2007 - 17:19
I have been working on this and releasing versions for some time, but I posted it here now that it's almost complete.

I wasn't visiting the3rdage a lot before, though I did find many excellent tutorials here!

Thanks for the good words :)