Register and log in to move these advertisements down
The Battle for Middle Earth: Expansions
Mod for

BFME
| | |
| --- | --- |
| Category: | Dead Mods |
| Created: | Sunday March 25, 2007 - 7:13 |
| Updated: | Monday July 6, 2009 - 20:35 |
| Views: | 20818 |
| Summary: | Will bring back life in to The Battle for Middle Earth 1 |

Staff says

3.3

Members say

4.1

Average

3.9/5.0

25 votes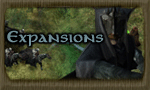 The Battle For Middle Earth Expansions - Is a modification for EA Games real-time strategy game The Battle For Middle Earth 1. Expansions will bring the fun back in to the game. Adding in new units, heros, buildings, factions, armys, maps and lots lots more...
Main Features:
*6 New Factions
*Naval Warfare
*New Heros, Units, Buildings to the Existing Factions
New Factions:
*Elves
*Shire
*Moria
*Morgul
*Rhun
*Harad
Links / Downloads
Comments
Display order: Newest first | Page: 1, 2, 3
Lif-alan - Monday August 13, 2007 - 18:22
navel warfare :0 very cool
MorgulLordWitchKing - Friday August 3, 2007 - 4:07
Sooooo......Y it didnt show the factions on the wedsite?
Guess Who - Thursday August 2, 2007 - 21:29
MorgulLordWitchKing put posts like that in the forums instead of spamming the site and calm down u sound like a crazy noob.
stop posting new comments about stuff thats in the forums.
Bart (Administrator) - Thursday August 2, 2007 - 14:21
morgullordwitchking, try to edit your comments instead of posting several in a row. and indeed, calm down.
Akhôrahil - Thursday August 2, 2007 - 13:01
No. Calm down. And your grammar is god awful.
{IP}Sauron - Saturday May 26, 2007 - 6:58
We're working on betas soon
babyd (Banned) - Sunday May 20, 2007 - 5:08
just release a demo of the mod please so if people like it they will download full version