Register and log in to move these advertisements down
How To Install & Set up W3D Importer
| | |
| --- | --- |
| Category: | Graphics |
| Level: | Beginner |
| Created: | Sunday March 25, 2007 - 14:44 |
| Updated: | Sunday March 25, 2007 - 16:27 |
| Views: | 14954 |
| Summary: | How to Install and Set up W3D Importer for Renx |

Staff says

3.8

Members say

4.7

Average

4.3/5.0

12 votes
This tutorial assumes you have already installed Gmax & Renx.
NOTE: All images can be enlarged by clicking on them.
So, First of all you will want to download w3d importer i have uploaded it on T3A
Right Here
Once downloaded extract the w3dimporter.ms from inside, Place it in this location: C:\gmax\gamepacks\Westwood\RenX\scripts\startup
Now open Renx not Gmax as it doesnt support the w3d importer.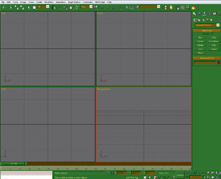 Now that renx is open select Customize > Customize User Interface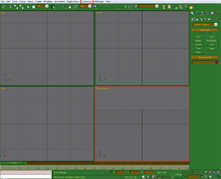 Click Customize User Interface, A box will apear: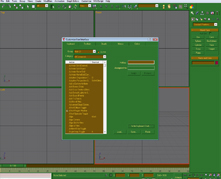 Under the Catergory Tab select W3D Importer.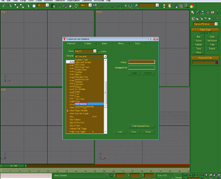 You will now see a option called Coolfile W3D Importer Select this. On the side you will see Hotkey in here you need to type what you want to shortcut to open W3D Importer to be myne being Ctrl+K you can choose yours yourself.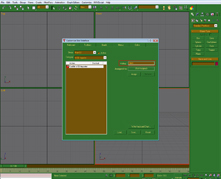 Now just click Assign and your shortcut for W3D Importer is ready to use.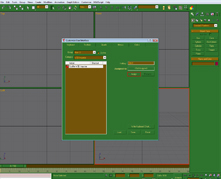 Now you can use your new hotkey for W3D Importer!
I hope this tutorial helped you.
Thanks,
FlameGuard
Links / Downloads
Comments
Display order: Newest first | Page: 1, 2
Hostile (Administrator) - Wednesday August 26, 2015 - 5:25
It should noted that when you are creating your Custom UI that you need to change the main category to GMAX. Then I found it easily as it did not appear under the main listing.
Halanor - Wednesday September 12, 2012 - 12:52
great one man,renx is very helpful
king of the dead94 - Friday May 6, 2011 - 7:57
renx does not work, it just shows a message saying that I shall check the device setting using the H command. what is wrong?
MaximanNew - Wednesday July 28, 2010 - 5:02
Thx For The Help But My W3D Viewer Shows my Models as W Textures ..... when i start W3D Viewer
My Models Shows as W Textures :/ .Or My BFME2 Mod SDK W3D Viewer dont work someone plz help
--------------
Btw Nice Tutorial Gmax And RenX Works Fine but i am new to moddeling so i cant moddeling .... xD
ttandchotmail - Monday January 18, 2010 - 16:21
G'day Flameguard
Any chance of an updated version of this? I downloaded your links and they gave me old versions of w3d veiwer which have now caused more problems. I can't seem to export anything now.
Captain Beremir - Tuesday September 9, 2008 - 17:45
something got messed up I think. Whenever I try to open the W3DImporter it says Corrupt file:C:/gmax,etc...

and then in RenX it doesn't appear in the Category box

__________________________________________________

never mind I fixed the problem
druchii22 - Saturday August 30, 2008 - 3:19
Thank you FlameGuard, this help me a lot!
ILUTAVAR - Monday January 21, 2008 - 10:21
easy cool with style thanks!
morjin - Tuesday January 15, 2008 - 7:16
maybe i musnt ask it here but how do you extract models from w3d.big?
FlameGuard - Wednesday September 19, 2007 - 14:02
Then, You either arnt looking good enough... or you havent downloaded and placed W3D importer in the correct location.

--------

Another reason may be, Are you "extracting" the W3D importer.ms from the RAR? Dont place the RAR inside the folder.. make sure you have Winrar and Extract the "W3dimporter.ms" from inside the "W3dimporter.rar".