| | |
| --- | --- |
| Category: | Software |
| Created: | Sunday February 6, 2011 - 17:51 |
| Updated: | Sunday October 9, 2011 - 11:26 |
| Views: | 4857 |
| Summary: | Program to convert regular EA VP6 videos into such for the Palantir |

Staff says

-

Members say

-

Average

-

0 votes
This small program takes a regular EA VP6 file and injects an alpha channel so it can be displayed in the Palantir interface. These Palantir videos are mostly used in the campaign, but they can also be triggered when using a special power (unit ability or spellbook power).
The input video file needs to be 224x224 pixels in dimension and already converted to EA's VP6 format with Siberian_GRemlin's VP6 converter. The program doesn't have a graphical user interface so you need to know at least the very basics of the command prompt.
See
the Palantir video page of the video tutorial
for detailed instructions.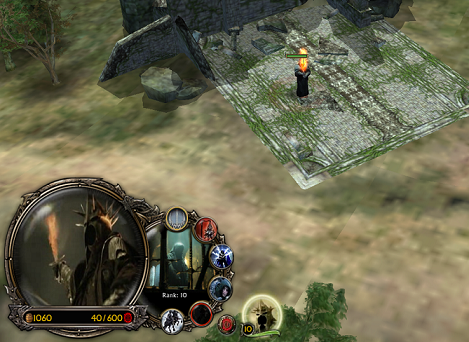 (click to enlarge)
Note: the screenshot is based on GothmogtheOrc's Kings of the West mod
The program is written in C++ and the code is open source (GPLv3). You may freely download it, analyse it, improve it and redistribute it as long as you don't include it in proprietary software.