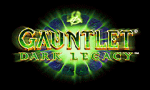 All new Factions including:
Legends
Forsaken Province
Mountain Kingdom
Castle Stronghold
Sky Dominion
Ancient Forest
Desert Lands
Ice Domain
Dream World
Battlegrounds
Legends Heroes: Falconess Valkyrie, Jackell Mage, Hyene Jester, Tigress Archer, Minotaur Warrior
Legends RingHero: Sumner
Forsaken Province Heroes: Reaper Warrior, Ghost Lord, Assassin
Forsaken Province RingHero: The Lich
Mountain Kingdom Heroes: Orcish general, Fire golem, Lava Demon
Mountain Kingdom RingHero: Great Dragon
Castle Stronghold Heroes: DreadKnight, SwordMaster, Gargoyle
Castle Stronghold RingHero: Cursed Chimera
Sky Dominion Heroes: Flying Guardian, Gryphon, Wind-Caller
Sky Dominion RingHero: Plague Fiend
Ancient Forest Heroes: Walking Shadow Tree, Spider Master, Saurian Fighter(Lizard)
Ancient Forest RingHero: Spider Queen
Desert Lands Heroes: Master Priest, King Scorpion, Mummy Lord
Desert Lands RingHero: Obstructed Genie
Ice Domain Heroes: Ice Monster, General Miner, Ferocious Polar Bear
Ice Domain RingHero: Giant Yeti
Dream World Heroes: Circus Demon, Vampire Lord, Imp
Dream World RingHero: Shadow Wraith
Battlegrounds Heroes: Skeleton Warrior, Dread Hound, Undead Archer
Battlegrounds RingHero: Garm
Creeps Heroes: Death
NEW HERO ABILITIES:
Fire Shield
Limited Growth
Invisibility
Invulnerability
Levitation
Lightning Shield
Enemy Decoy
Phoenix Familiar
Boots of Lightness
Rapid Fire
Thunder Hammer
Stop Time
New Units, Heroes, and buildings will be added for each faction.
Ring points will no longer be obtained from combat, they will be obtained by finding one of the 12 Runestones. Each Runestone found will give you 1 Runestone point. Each special power will cost 1 Runestone point and still require prerequisites to obtain new abilities.
A whole new highly triggered Campaign, with a new unit creation system.
The Ring will be replaced with a 13th Runestone that will look unique to the others. It will be obtainable by map specific objectives in campaign and skirmish maps.
Each Faction will have its own separate Runestone Hero that starts at level 10, and will be able to reach level 20.
Arrow towers will be replaced with floor traps.
Create-a-Hero Armor, Weapons, and Spells will be added.
Suicide bombers Will be added as a unit for some factions.
The Campaign will include:
Each of the realms with have a weapon placed in the map. You Will pick this weapon up the same way you pick up the ring. When you arrive at the boss fight at the end of each realm you Will use this weapon to deal extra damage or immobilize the boss temporarily.
*Weapon Used Against boss
IN THE TOWER:
I)Tutorial
IN THE FORSAKEN PROVINCE:
I) Poisoned Fields -- Runestone 1
II) Haunted Cemetary -- Runestone 2
III) Mausoleum/Lich's Crypt[Boss] -- Book of Protection*
IN THE MOUNTAIN KINGDOM:
I) Valley of Fire -- Runestone 3
II) Cliffs of Desolation
III) Fire Cave
IV) Volcanic Cavern/Dragon's Lair[Boss] -- Ice Axe*
IN THE CASTLE STRONGHOLD:
I) Castle Courtyard
II) Dungeon -- Runestone 4
III) Castle Barracks
IV) Forbidden Armory/Chimera's Keep[Boss] -- Scimitar of Decapitation*
IN THE SKY DOMINION:
I) Toxic Spire -- Runestone 5
II) Sky Shipyards -- Runestone 6
III) Mothership/Vat of the Plague Fiend[Boss]-- Javelin of Blinding*
IN THE ANCIENT FOREST:
I) Acid Swamps
II) Twisted Roots Of Evil -- Runestone 7
III) Gnarled Branches/Web of the Spider Queen[Boss] -- Poison Bellows*
IN THE DESERT LANDS:
I) City Ruins -- Runestone 8
II) Mystic Pyramid
III) Tombs of the Undead/The Genie's Sanctum[Boss] -- The Lamp of Dark Obstruction*
IN THE ICE DOMAIN:
I) Arctic Docks -- Runestone 9
II) Crystal Mine -- Runestone 10
III) Erupting Fissure/Yeti's Cavern[Boss] -- Parchment of Fire*
IN THE DREAM WORLD:
I) Carnival Of The Lost
II) Haunted Grounds -- Runestone 11
III) Haunted House -- Runestone 12
IV) Maze Of Illusion/Wraith's Haunt[Boss] -- Lantern Of Revelation*
IN THE DESECRATED TEMPLE:
I) The Temple of Desecration/Altar Of Skorne[Boss] -- Soul Savior*
IN THE UNDERWORLD:
I) Gates of the Underworld
II) The Throne of Skorne
IN THE BATTLE GROUNDS:
I) Battle Trenches
II) Fortified Towers -- Runestone 13
III) Infernal Fortress/Garm's Citadel [Boss]